Flyfly F-86 Sabre 90mm EDF RC Jet Kit Version
Product Description
The F-86 Sebra is another new member to the styrofoam EDF jet model series. The Sabre wing span up to 1.42m (56") is big enough in the foam EDF series of model. The detail panel line on the fuselage made it superb in this class of model in the market.
It powered by single new developed 92mm ducted fan. The kit comes with the scale aluminium suspension landing gear. The fuselage separated by 4 pieces for easy shipping.
The new Sabre designed both fix and retract gear. Standard kit comes with fix landing gear. Optional air retract package available to make the Sabre supperb scale on sky.
Specification:
Material: Styrofoam (EPS)
Wingspan: 1420mm(56")
Length: 1410mm
Wing Area: 37dm sq.
Height: 598mm
Airfoil: RG-14
Weight: 605g (body)
Flying weight: 2300g (with suspension landing gear)
Landing gear: Fix gear
Fan unit : 92 mm x 1 (EDF)
Power system: 
( Not included)
Motor: 1500kv (outrunner)
ESC: 60A w/BEC
Battery: Li-Po, 18.5v(5 cells), 3200mAh, 20C
Control system: 
(Not included)
Radio: 4-5 channel,
Optional retract channel
Servo: Micro servo (9g) x 5,
optional retract servo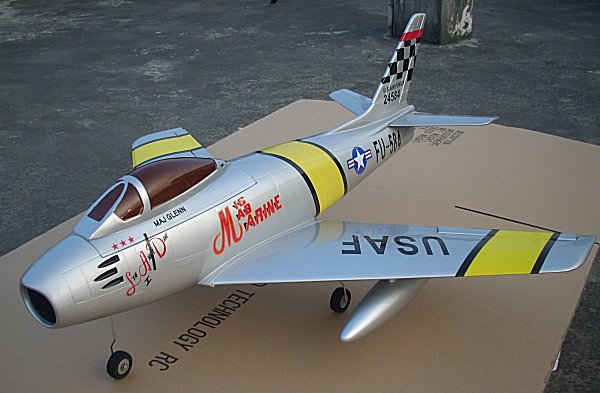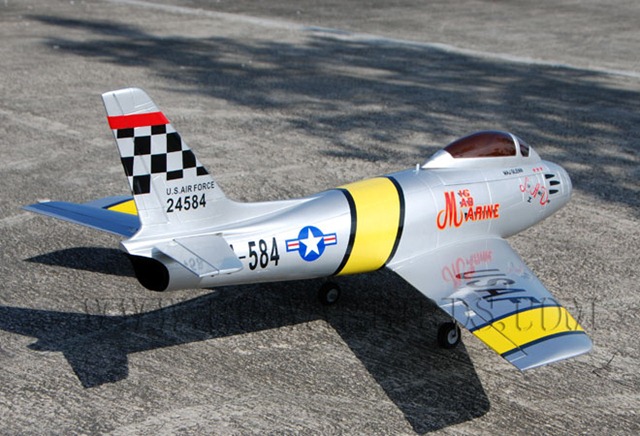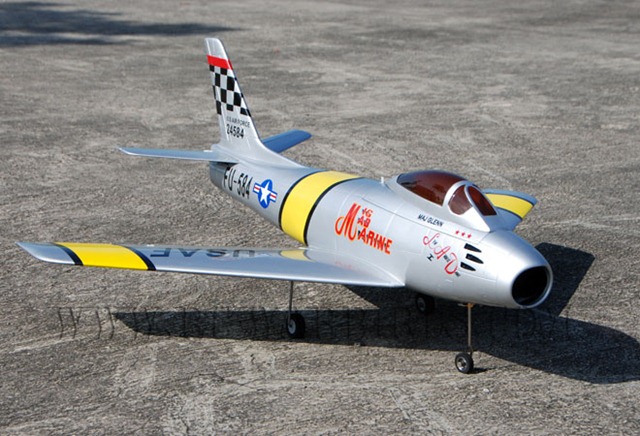 Video: