HSD Super Viper Pro Turbine Jet PNP
SKU
Super-Viper-Turbine-PNP-W
This HSDJets Super Viper is version 4 of the popular series from HSD. This is the premium version of the aircraft. It features: 
a newly updated carbon wing spar design
updated electronic pin-style wing connectors
molded plywood equipment tray for clean electronic installation
metal control horns on all surfaces
CNC Oil-hydraulic (OLEO) dampened servoless retractable landing gear 
Electric Brakes
25G PowerHD D-3501MD servos
molded plastic landing gear bay (to protect wiring)
Metal hatch latches
LED Lights (new A/B LED)
Upgraded Smoke system (v4) with 750ml tank and pump
Painted red racing theme (decals separate), Blue and Gold racing theme, or Navy scheme.
MFC-2085 Multi-function flight controller and power distribution system
Fuel vent barb for overflow/taxi tank
The aircraft has a wide flight regime and crisp handling. Paired with the Swiwin 60B, this aircraft performs superbly. Capable of grass operations and 5-7 minute flight times (depending on throttle management, taxi time, atmosphere). 
We offer full spare parts support for this aircraft. Please email us for any spare parts requests. 
Specs: 
| | |
| --- | --- |
| Wingspan | 1500mm (59 in) |
| Length | 1663mm (65.5 in) |
| Flying Weight | 7 kg (15 lb) |
| Servos | 7x 25g & 2x 12g |
| Retract System | Servoless CNC metal retracts |
| Main Fuel Tank | 1400cc  |
| Header Fuel Tank/UAT | 180cc  |
| Recommended Turbine Engine | 6-8kg (60-80n) |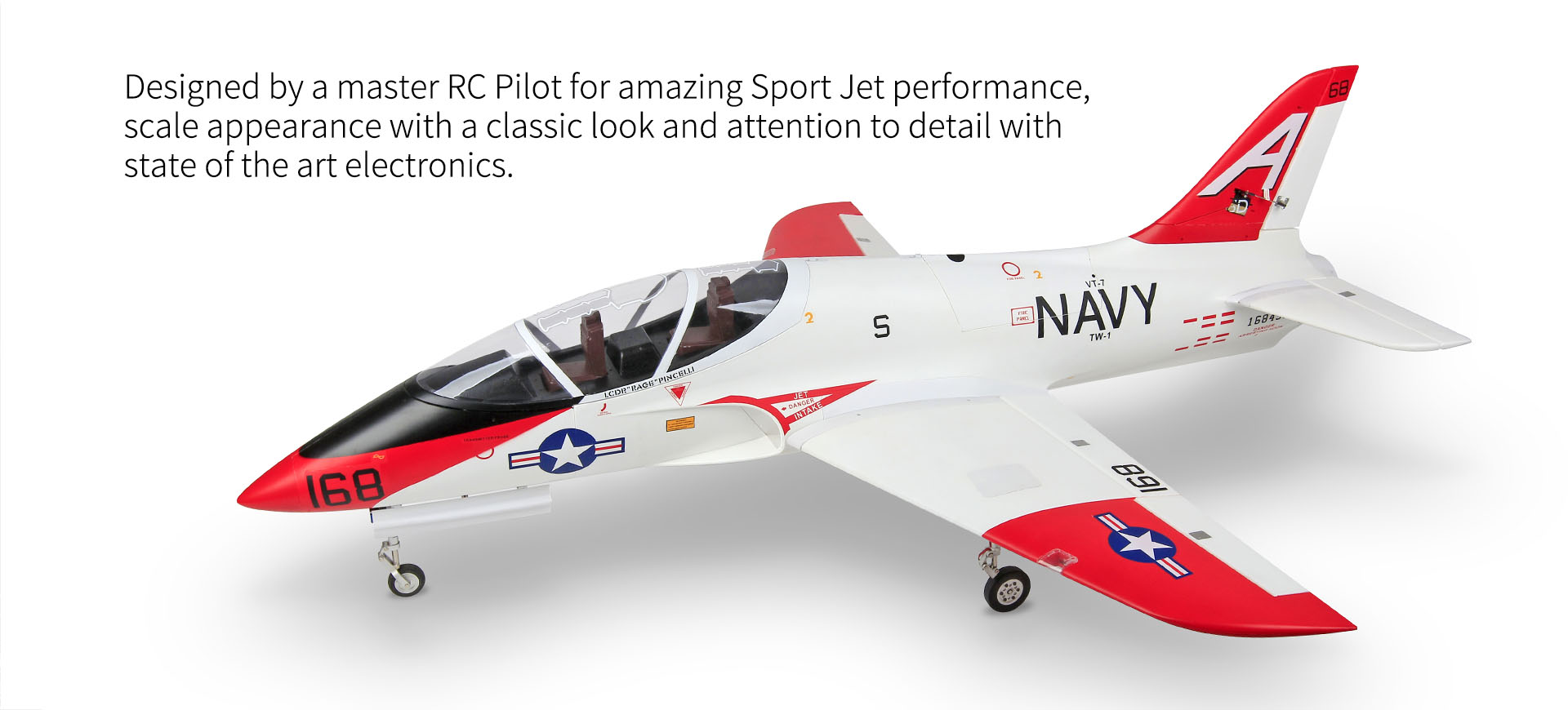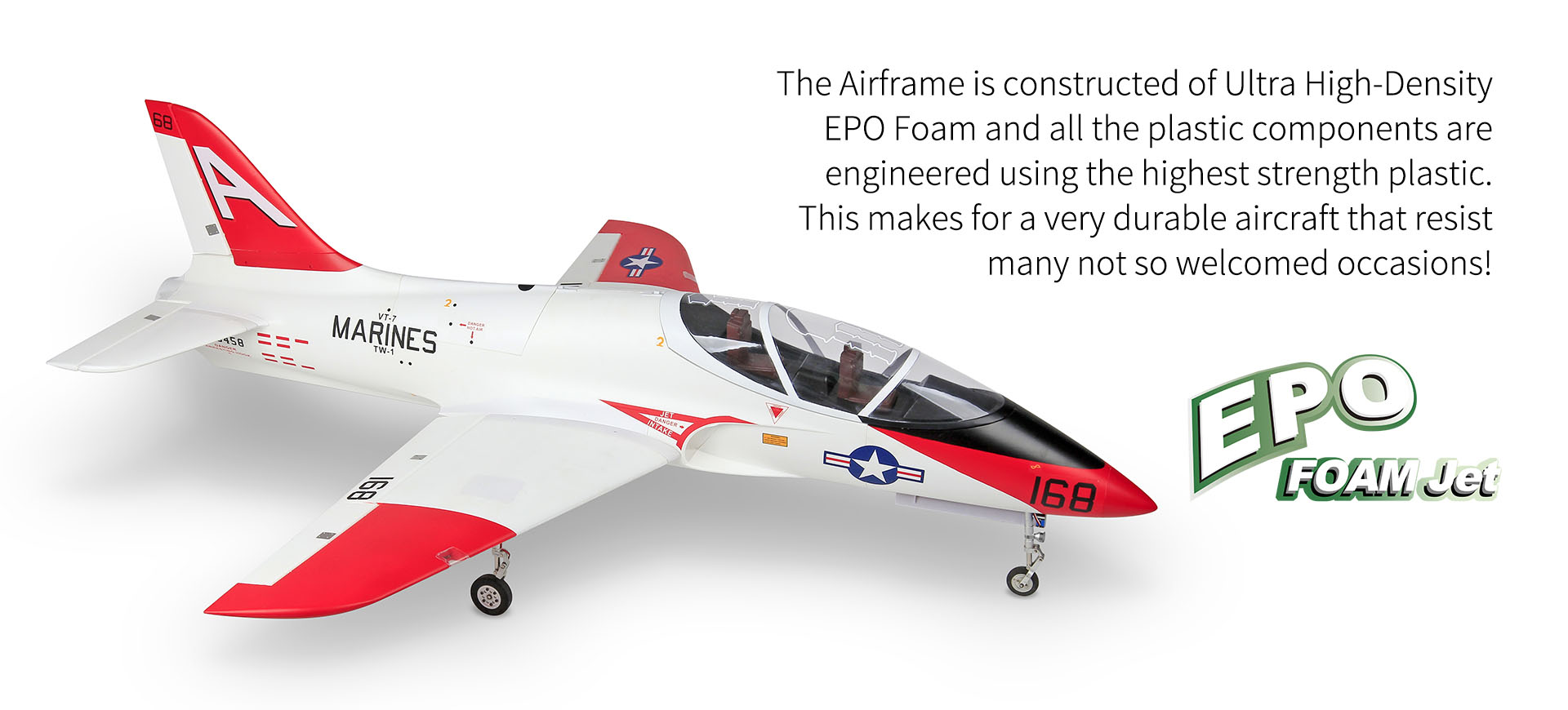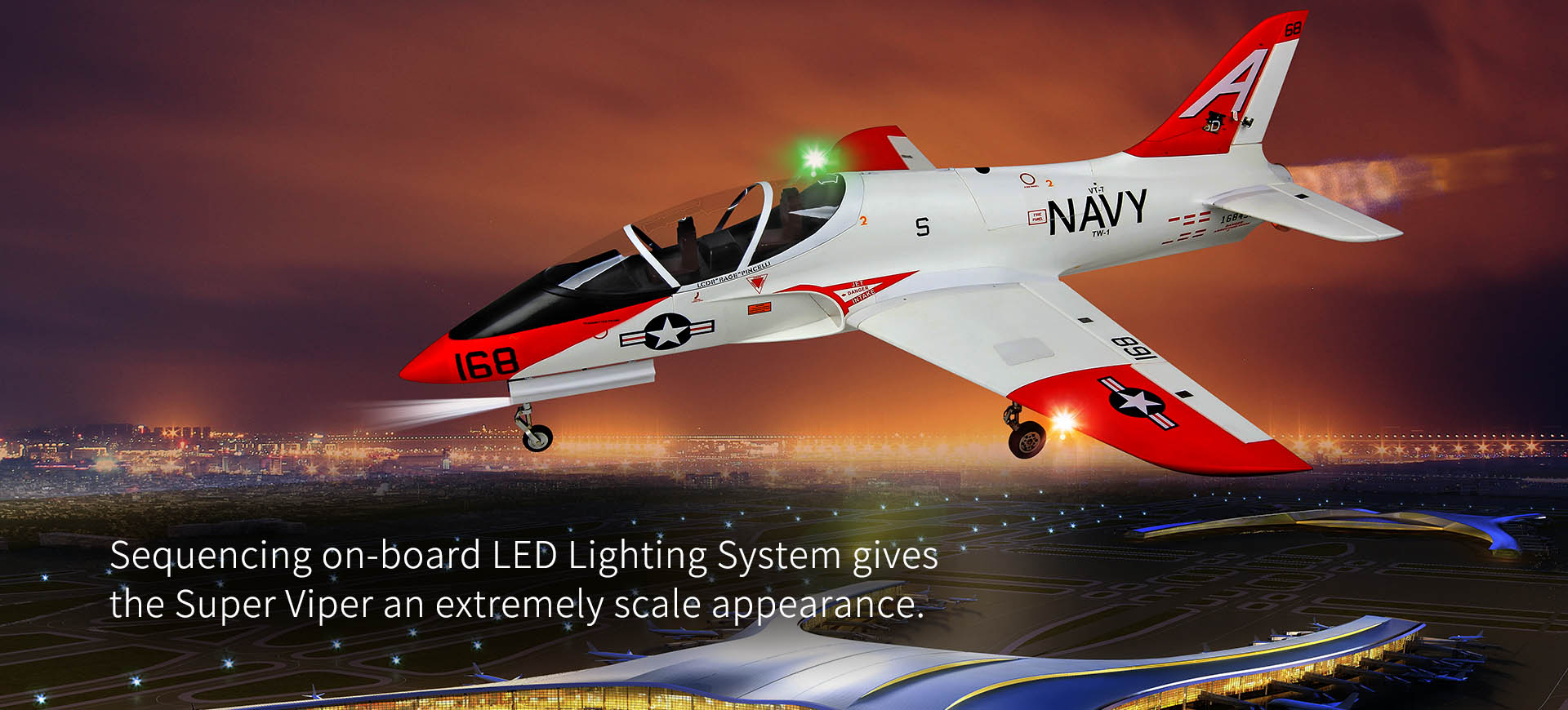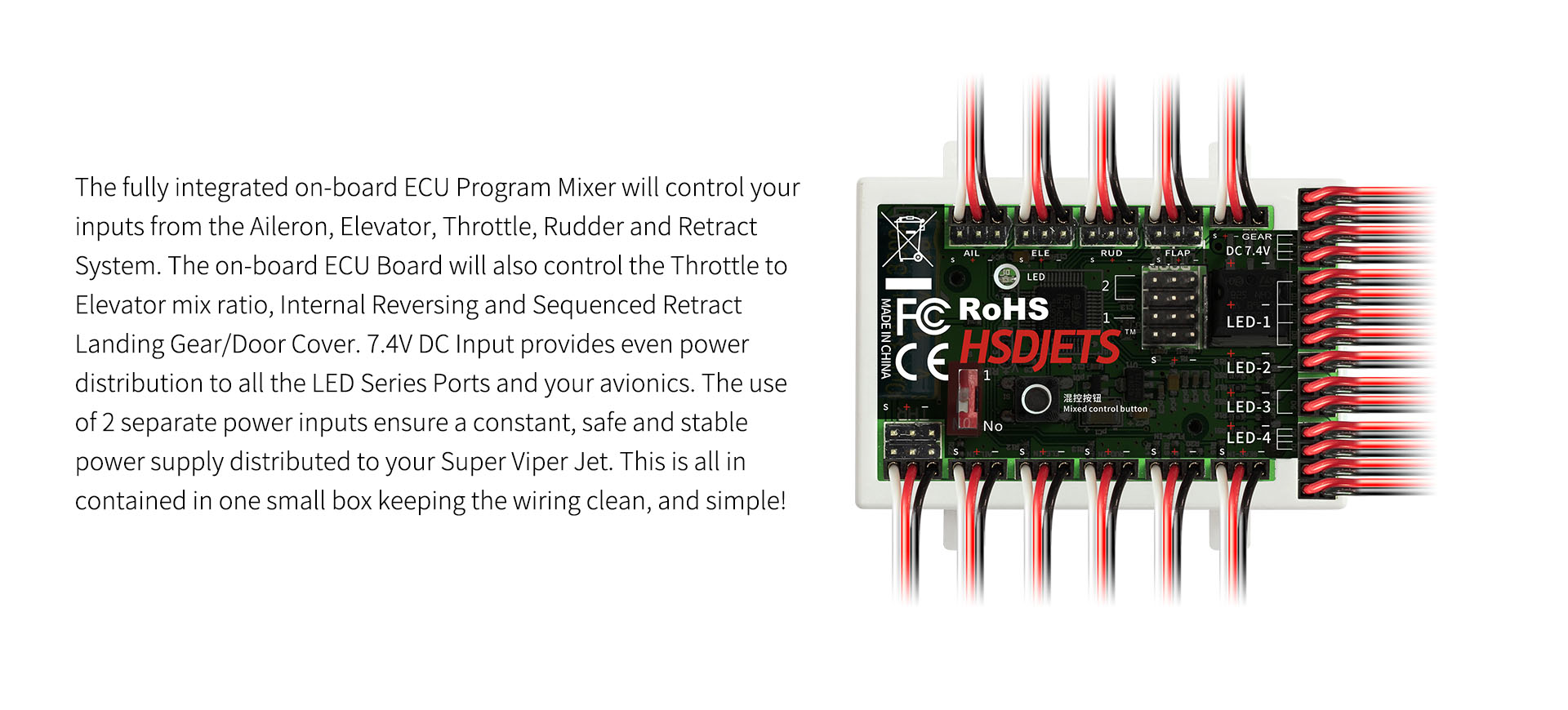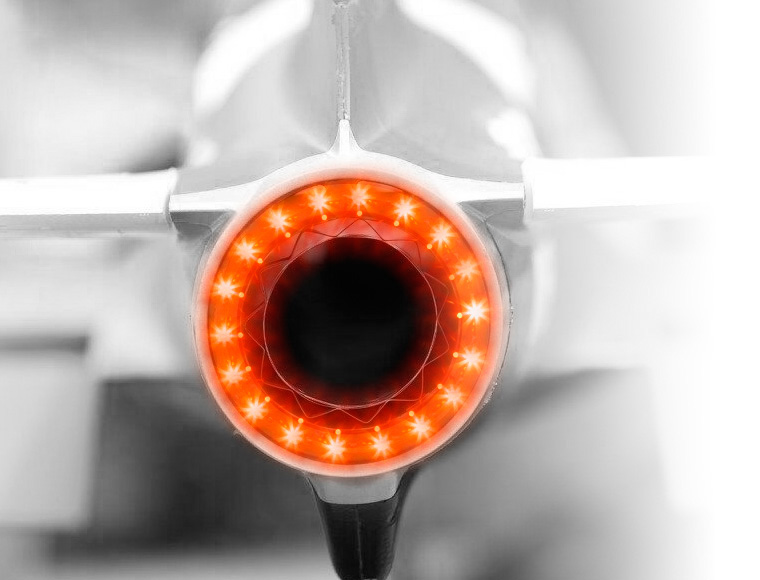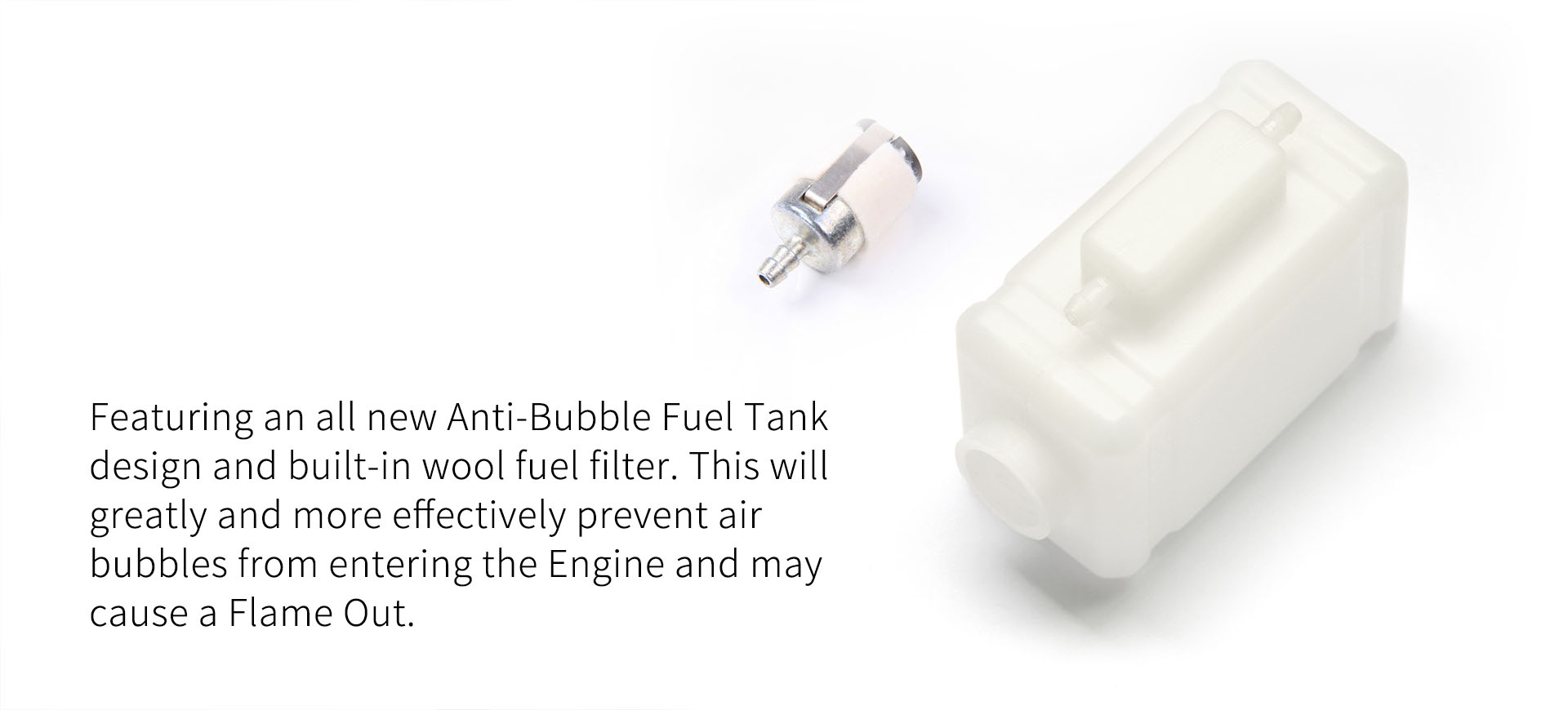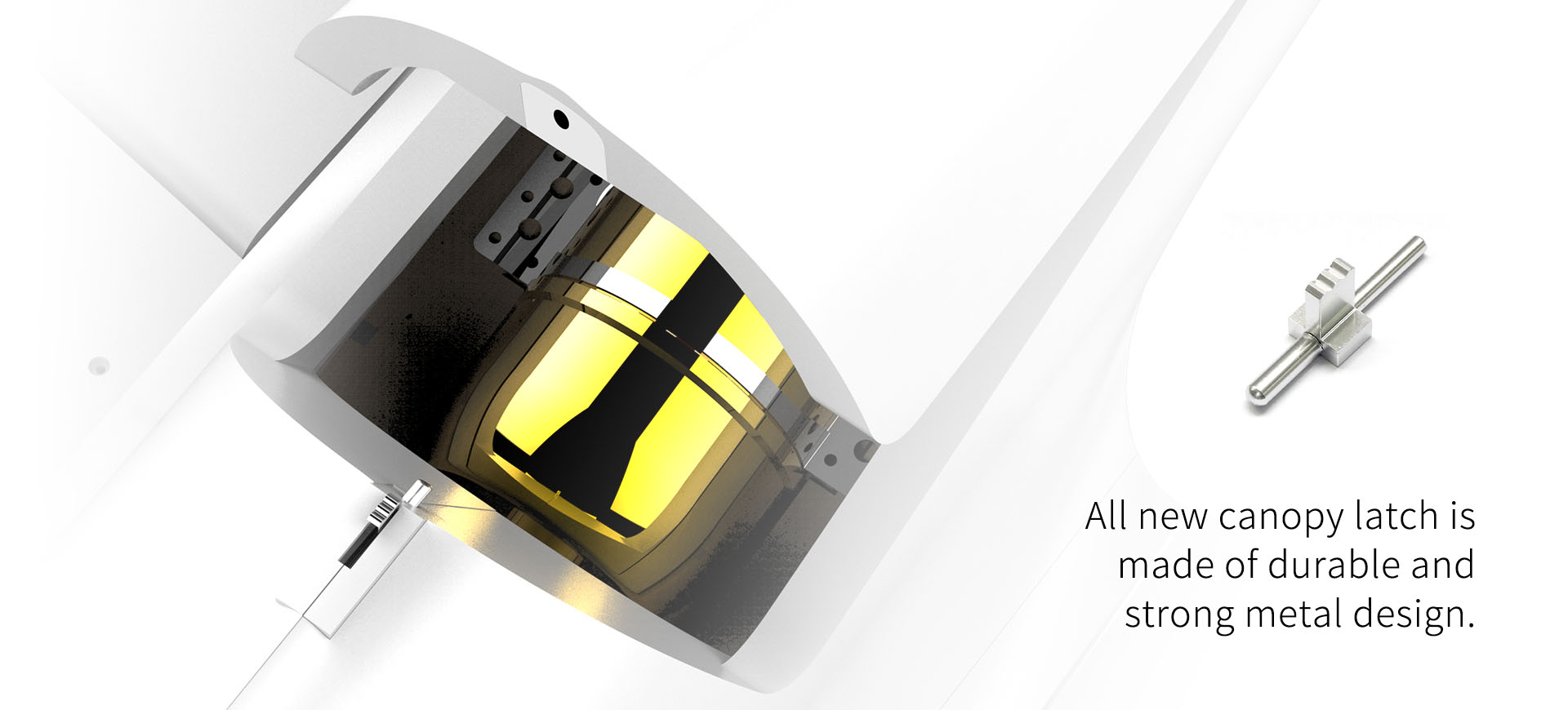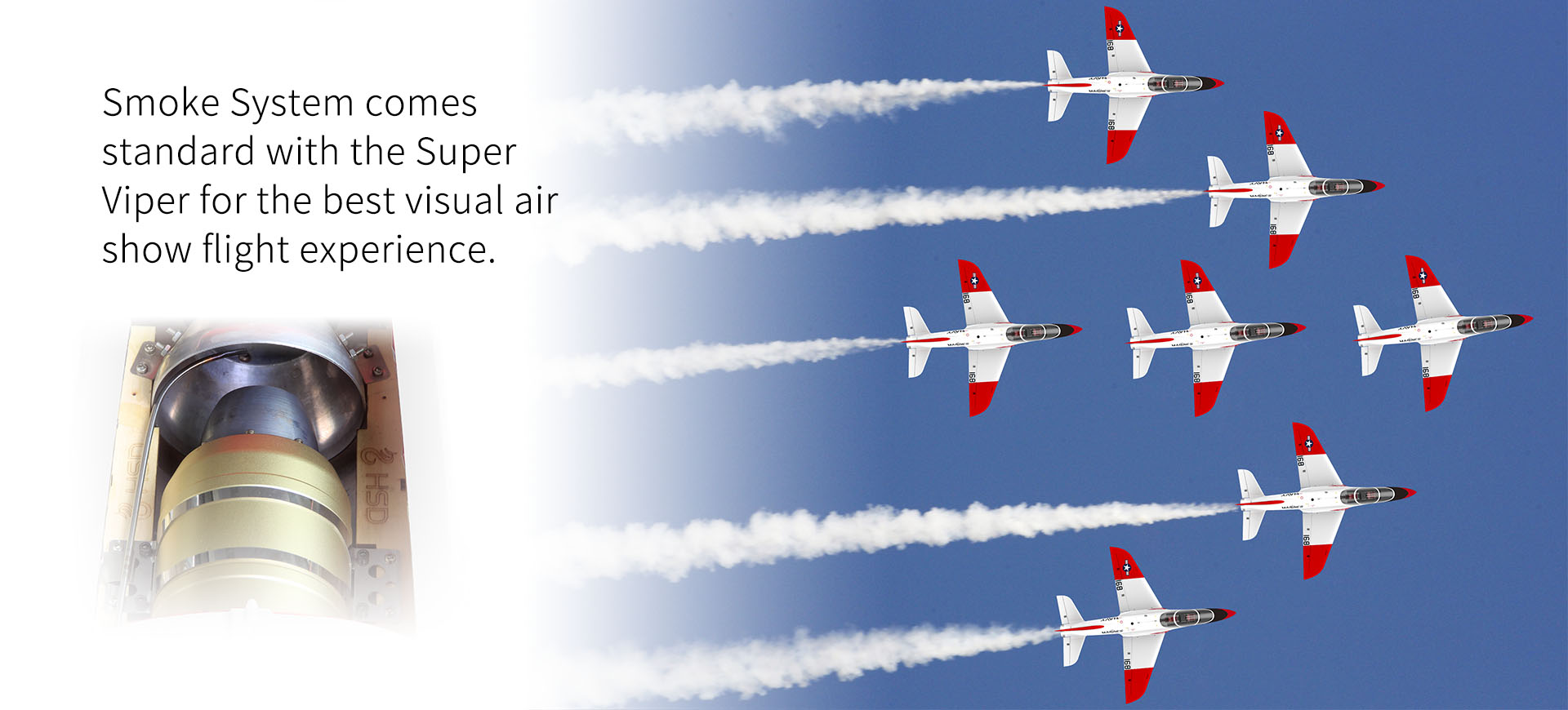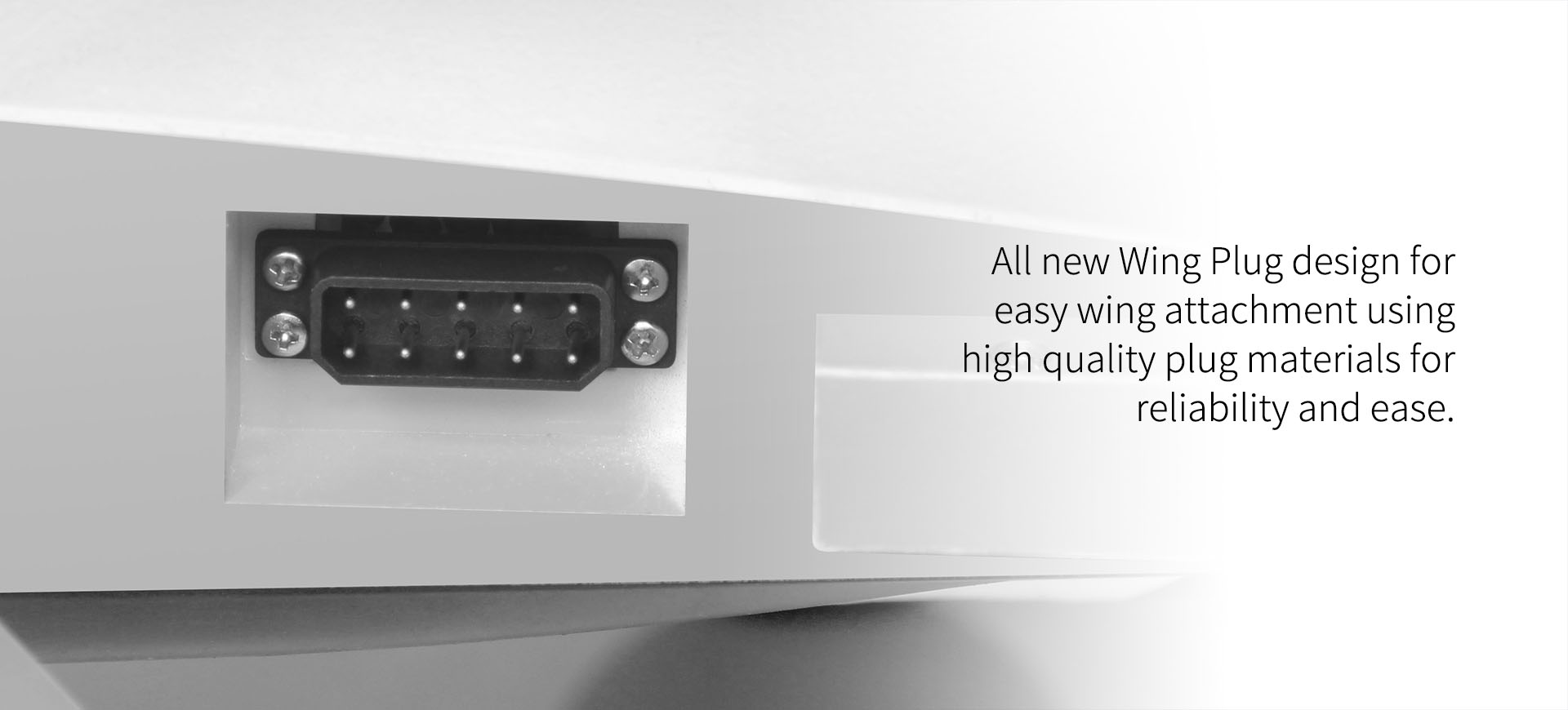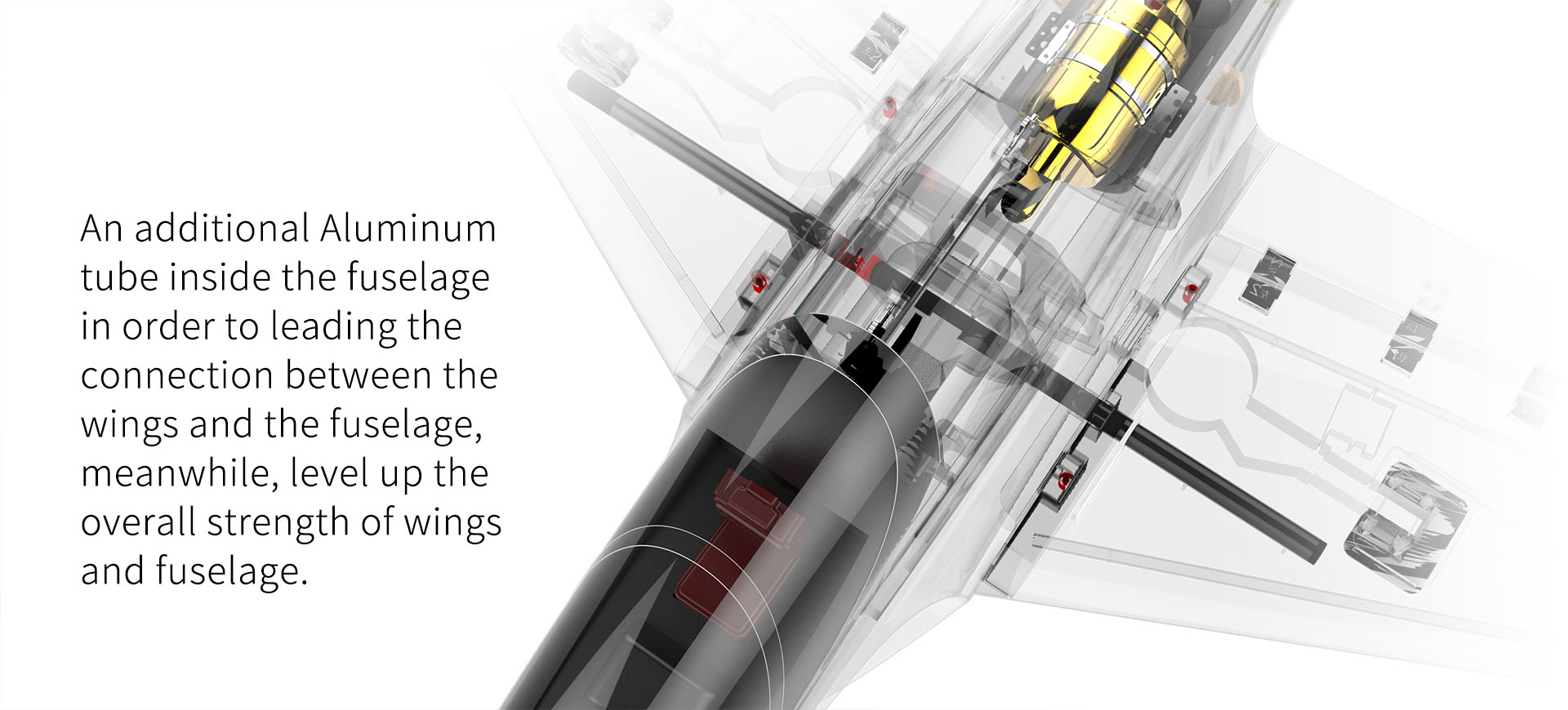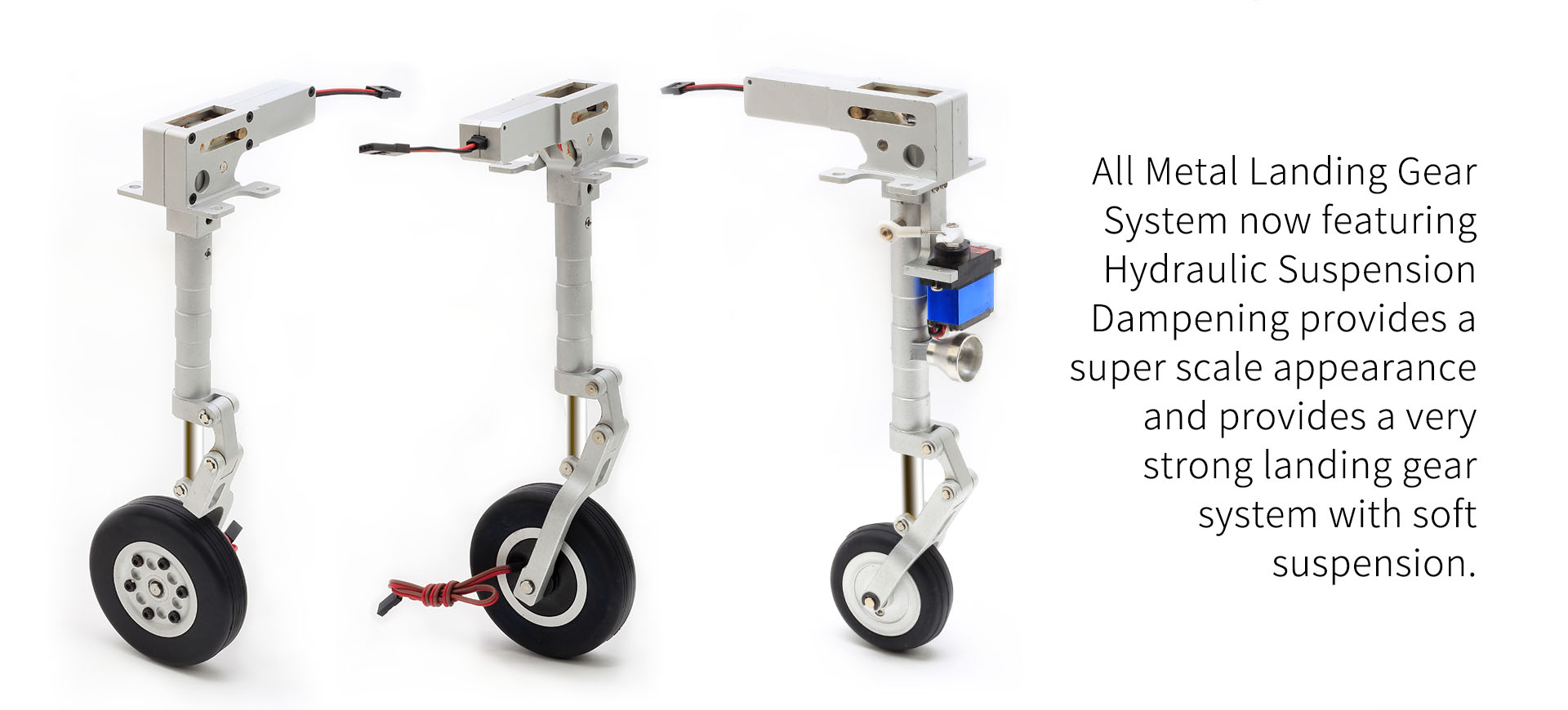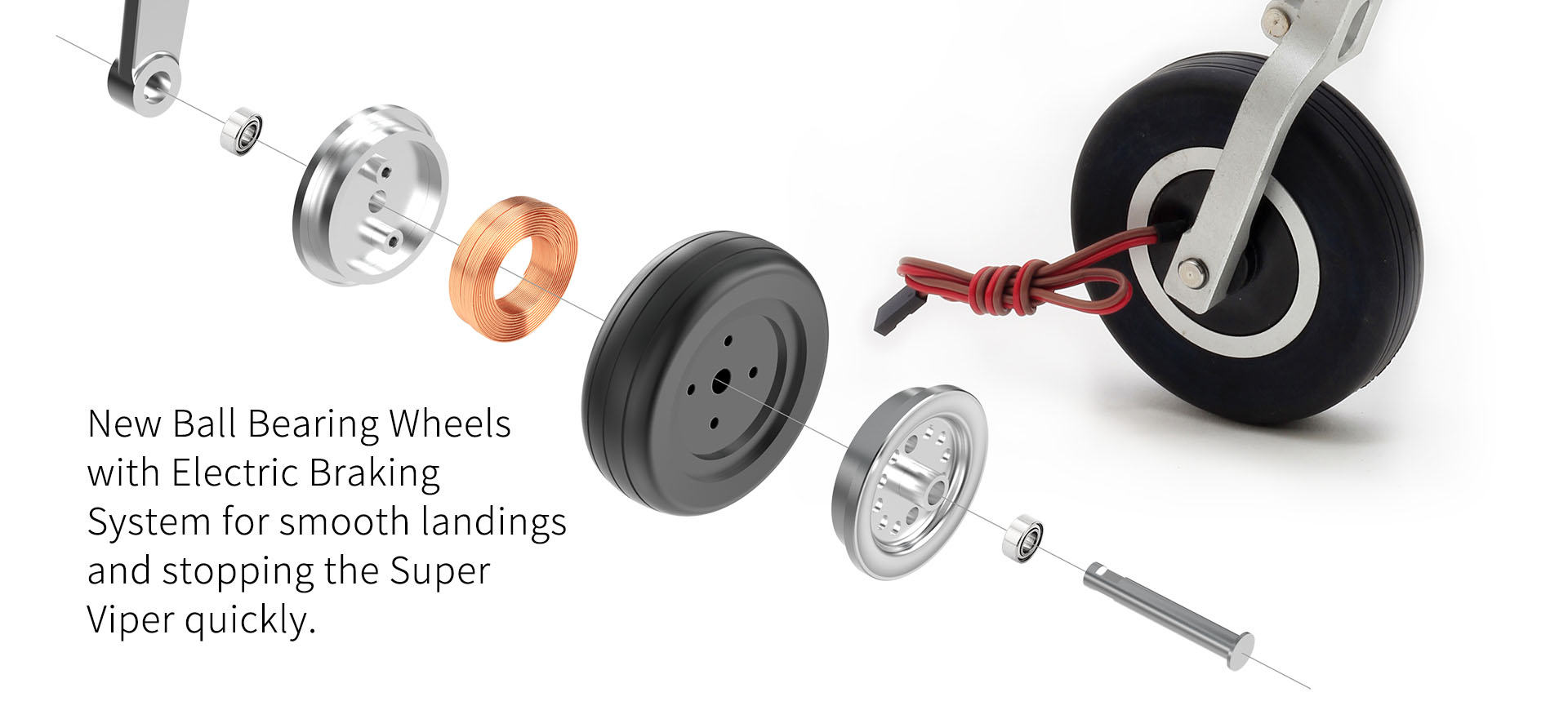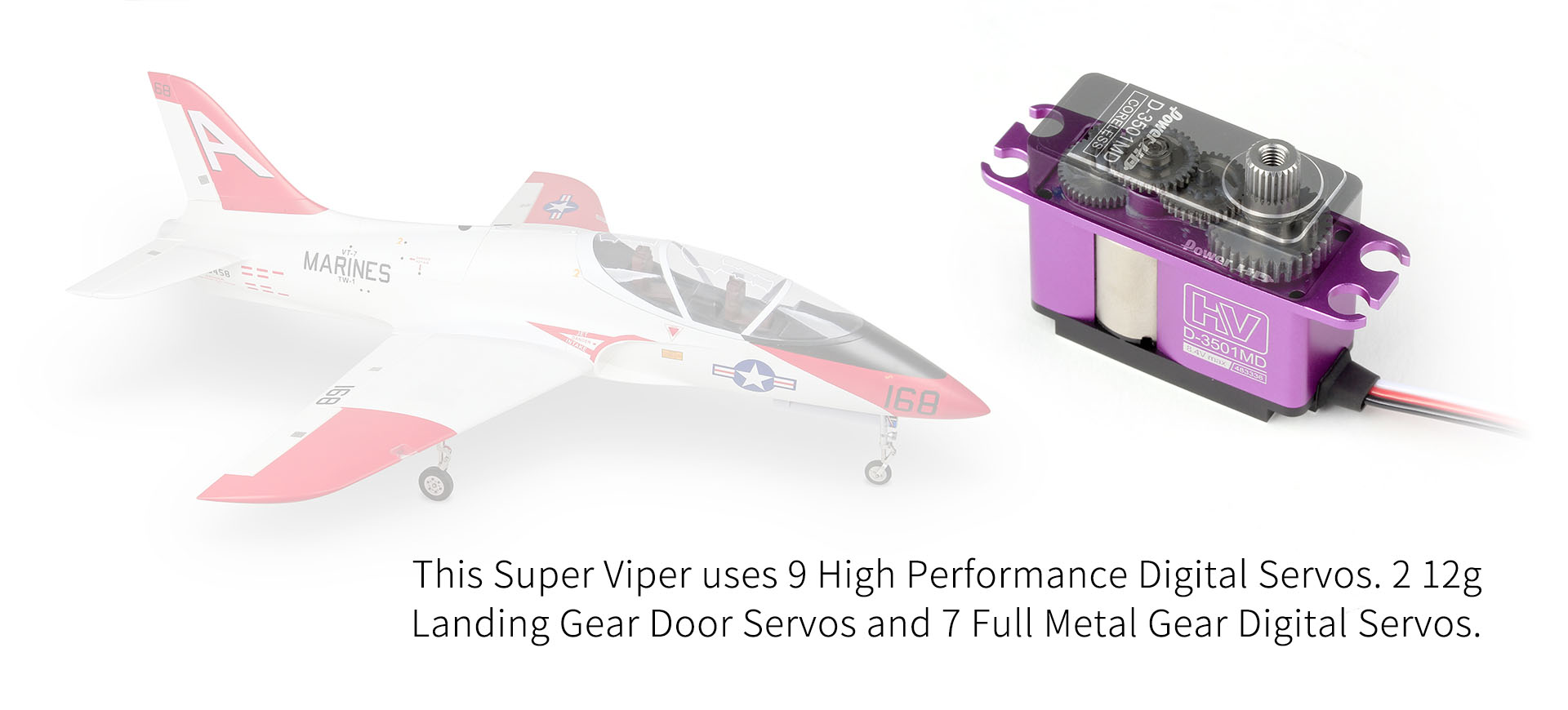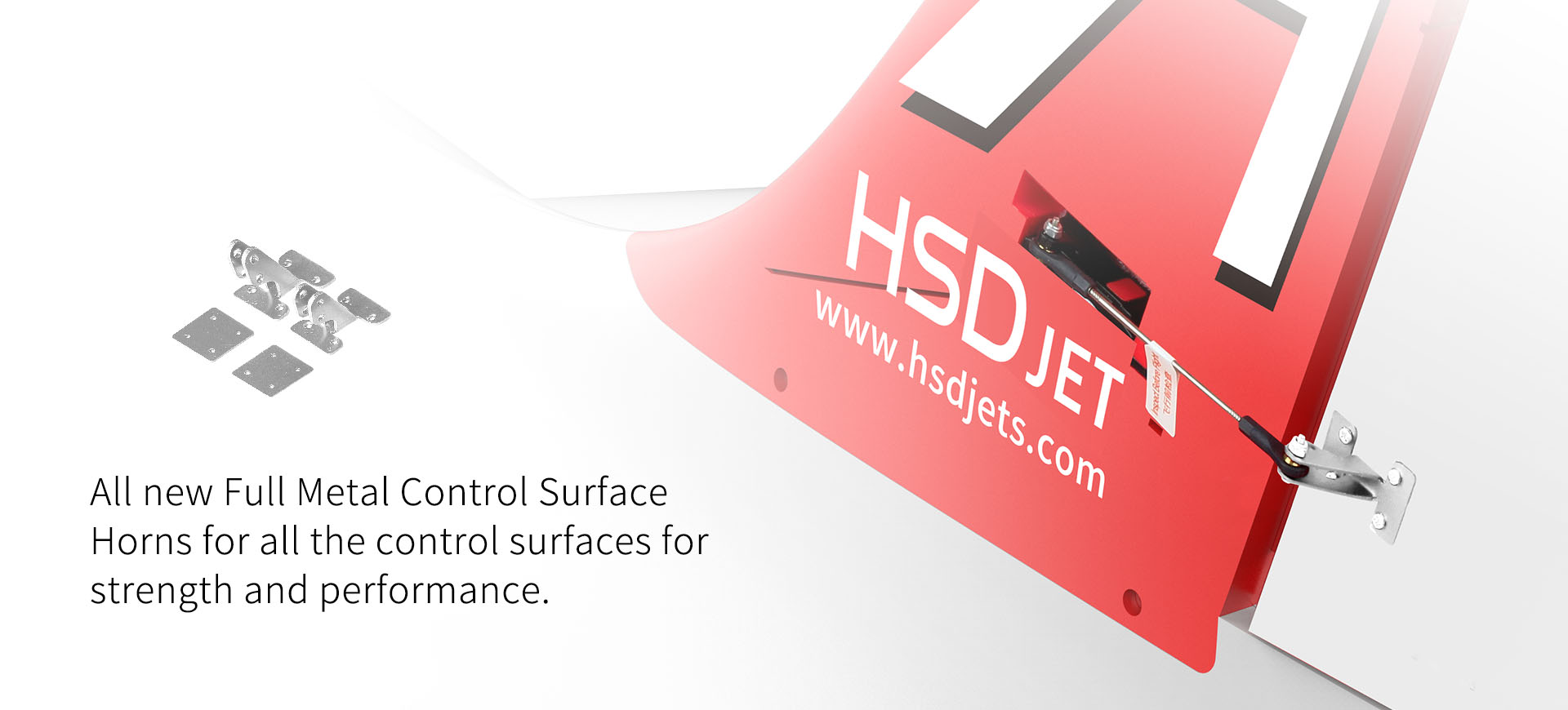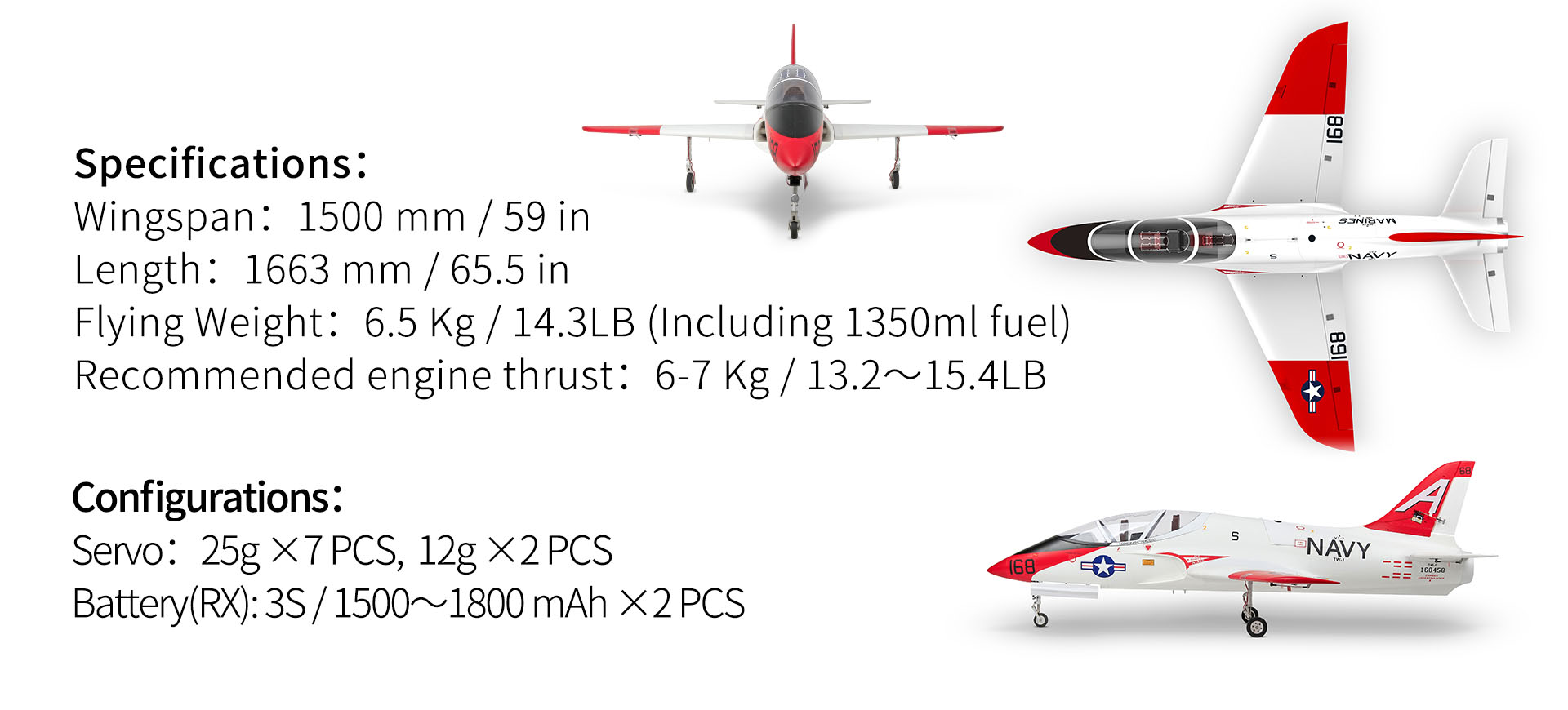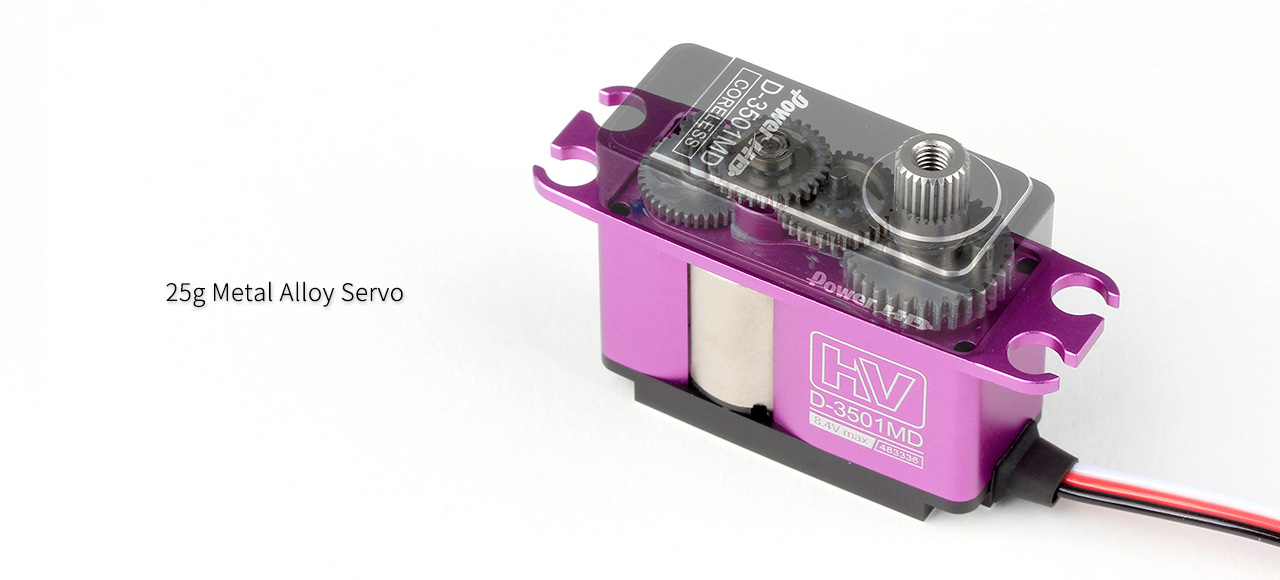 The engine is not included.